ICBC - International College of Behaviourial Counselling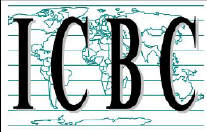 International College of Behaviourial Counselling

Dr. Wilfred Kent PhD
Every Christian wages a fierce battle against the world, the flesh and Satan.
These forces strive to bring the child of God into bondage. I believe we can help!
It has been my sincerest desire to train and teach the believer to rise up and be the person God has called them to be.
Who is Dr. Wilfred Kent?
He is the founder and the CEO of International College of Behavioural Councelling (ICBC). He is a Canadian citizen as well as a citizen from the USA.

ICBC is currently being used in many countries around the world. The course is currently being translated into Afrikaans and Zulu.

Many ministers of the gospel have been ordained with PhD degrees internationally. Many pastors agree that this is truly a course worth doing - It will change your life forever!

A father, grand-father and great grand-father Wilfred is very much in touch with what is going on in families and in churches.

He is a dynamic speaker as well as very humorous. A practical man with great insight into the human mind. A born again Christian Psychiatrist - Get your form in today!!
| | |
| --- | --- |
| | |
A word of encouragement from Dr. Francois & Rev Evelyn Esterhuizen
In this fast moving world of ours people are struggling to keep up. Over 50 years of ministry and interaction with people, has caused the writing of this amazing anointed course.
Dr. Wilfred Kent hails from Canada but has his home in USA for 3 months and lives and ministers in South Africa for 9 months of every year. He has been doing it now for almost 30 years.
We can honestly recommend this course to those who want to interact with people in the format of counselling and restoration.
Dr. Kent's ministry is international as he has ministered in many countries all around the globe.
The course comes in different modules. You receive CD's with your notes and are required to come into the offices once a month on a Sunday, for interaction and test writing.
Remember if you don't know how to help someone here's your chance to.
When is the course?

We start with Orientation. Registration and Orientation. Dates to be announced

What time? Here at the church. Times to be announced

What do I bring? Your first registration fee of R200.00 + R300.00 = R500.00 for your course material. This R300.00 is paid over ten months giving you a total of R3,000.00. (That is the cost of the course).

Do I get credit for any degrees that I hold? Yes, you do: If you can bring verified proof you will be able to start with your bachelors degree.

Can I use my training that I receive in every ministry to others? Most certainly. Thousands of Christians world wide have been helped as their lives have been changed doing the courses and using the materials provided.

The courses are word based. God's word is a dynamic supernatural life changing force. Dr. Kent understands this, and has done years of research and practical input into each module.

Because the materials used is so excellently done - it's any wonder wy this must be one of the most popular counselling courses used by many churches world wide.

From Certificate to Doctrite.
Training those in Ministry to touch and reach people in their communities. Using skills from ICBC'S counselling course as well as the gospel of the cross of Jesus Christ. ICBC is from Certificate to Doctrine.