Demonology - Setting the Captives free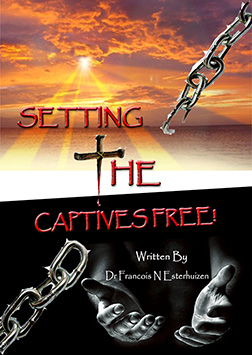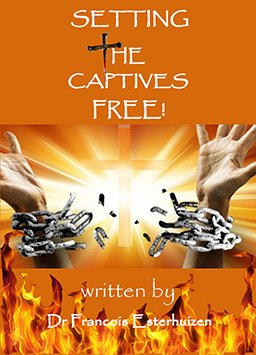 Ephesians 6:12: 12 For we do not wrestle against flesh and blood but against principalities, againsts powers, against the rulers of the darkensss of this age, against spiritual hosts of wickedness in the heavenly places.
In these classes Setting the Captives free are divided into two sections "setting the captives free 1 and setting the captives free 2 students become equip to live the victorious life. Various subjects are such on such as:
Setting the Captives Free 1:
Fundamentals

What are Demons

Deomonic Grouping

Flesh or Demons

How do demons enter?

Will the Holy Spirit dwell in an unclean vessel?

Do Christians need deliverancw?

The Christians Authority

How to recognise and Expel Demons

After deliverance what them?
In Setting the Captives free we go a bit deeper into our teachings of the topic. We touch on the following:
Open Doors

The Spirit of Divination

The Familiar Spirit

They Lying Spirit

The Perverse Spirit

The Spirit of Haughtiness or spirit of Pride

The Spirit of Heaviness

The Spirit of

whoredoms (Harlotry)

The Spiririt of Infirmity

The Deaf and Dumb spirit

The Spirit of Bondage

The Spirit of Fear
Dearly beloved people it is the heart of God to see his people free from all of these!
Will you ride with me?